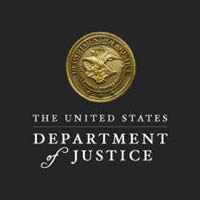 LAS VEGAS – A Las Vegas business owner and operator who pleaded guilty to wire fraud was sentenced yesterday by U.S. District Judge Jennifer A. Dorsey to 34 months in prison followed by two years of supervised release for fraudulently soliciting more than $5 million in investments for his digital advertisement business.
According to court documents, Robert Cortez Marshall, 43, operated a Ponzi scheme between January 2014 and April 2015 by fraudulently soliciting over $5 million for his business R.B.J. Generational Wealth Management LLC d/b/a Adz on Wheelz from more than 200 unwitting investors. He devised a scheme to defraud victims by falsely claiming that: (1) Adz on Wheelz owned and operated a fleet of luxury vehicles that could be customized for digital advertising; (2) Adz on Wheelz had already received millions of dollars in contracts from advertisers; (3) investors would receive a guaranteed weekly royalty payment; and (4) investors could cancel at any time or receive a refund of their investment.
In reality, Marshall would use money solicited from new investors to make the "royalty payments" owed to prior investors. He also transferred investor funds to other accounts under his control and used investor money for his own personal expenses. Through this scheme, investors lost approximately $3.5 million.
"The defendant wined and dined his investors, and he promised annual returns of more than 200% on investments," said U.S. Attorney Jason M. Frierson for the District of Nevada. "The U.S. Attorney's Office is committed to prosecuting individuals who take advantage and defraud others for profit."
"Financial crimes like Ponzi schemes may not be violent, but they certainly are not victimless," said Special Agent in Charge Spencer L. Evans for the FBI. "Under the guise of an established business Mr. Marshall solicited investments from individuals and secured their trust, swindling more than 200 victims out of more than $5 million for his personal benefit. The FBI will continue to work with our partners to investigate financially devastating schemes and seek justice for victims of fraud."
The case was investigated by the FBI. Assistant U.S. Attorneys Jim Fang and Tony Lopez prosecuted the case.
###