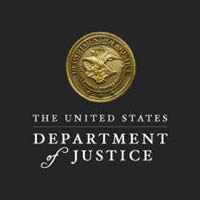 DES MOINES, IA – Shaun Taylor Solem, age 27, of Des Moines, was sentenced on February 1, 2023, to a total of 360 months in prison for multiple child exploitation offenses. Following his prison term, Solem will be on supervised release for ten years and required to register as a sex offender. There is no parole in the federal system.
In 2019 and 2020, Solem communicated with multiple minor females on Snapchat, including victims he knew were as young as twelve years old. During his communications, Solem falsely stated that he was a similar age. Solem requested and received sexually explicit images from many of the victims. He directed several of the minor victims to take explicit photos or videos of themselves and multiple victims did. After receiving the images, Solem threatened to disseminate their images to family, friends, or publicly if the victims did not continue to send sexual images to him. The minor victims ranged in age from 12 to 16 years old and were located across the United States, including at least three minor victims who lived near Des Moines.
"Parents, please continue to be aware of who your children and teenagers are interacting with on social media sites. Relentless predators like Solem have no reservation in attempting to exploit their way into any home via the internet. In this case, the combined efforts of a vigilant parent and dedicated law enforcement officers brought a dangerous predator out from behind his keyboard and into incarceration for a lengthy period of time. Child exploitation of any kind will not be tolerated, and predators will be brought to justice," United States Attorney Richard D. Westphal said. The case was investigated by the Urbandale Police Department, Iowa Division of Criminal Investigation (DCI)'s Internet Crimes Against Children Task Force, and the FBI Child Exploitation Task Force.
The case was prosecuted by the United States Attorney's Office for the Southern District of Iowa as part of the Department of Justice's "Project Safe Childhood" initiative, which was started in 2006 as a nationwide effort to combine law enforcement investigations and prosecutions, community action, and public awareness in order to reduce the incidence of sexual exploitation of children. Any persons having knowledge of a child being sexually abused are encouraged to call the Iowa Sexual Abuse Hotline at 1-800-284-7821.
Parents and guardians are encouraged to have open and ongoing conversations about internet safety with children. For more information about Internet safety education, please visit https://www.justice.gov/psc and click on the Publications & Resources tab.