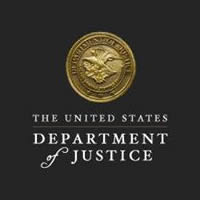 ANCHORAGE – Dating abuse impacts millions of teens and young people every year. According to loveisrespect.org, one in three teens in the United States will experience physical, sexual or emotional abuse from someone they're in a relationship with before they become adults and 43% of college women report experiencing violent or abusive dating behaviors.
February is Teen Dating Violence Awareness and Prevention Month (TDVAPM), a time to raise awareness about this all-too-common issue, focus efforts on ending the violence, and share resources for teens experiencing violence, survivors and their communities.
The U.S. Attorney's Office for Alaska is proud to share a new resource: the Teens and Technology Resource Series which is funded by the Department of Justice Office on Violence Against Women (OVW). Misuse of technology is an increasingly common tactic by harmful partners. The Teens and Technology resources aim to help adults who teach, work with, and care for teenagers understand technology from their perspective to empower teenagers to safely navigate relationships and technology use. These resources include examples of technology abuse, uses and misuses of social media applications, and five ways to engage with young people.
"Valentine's Day is the day we celebrate romance, and we naturally think of romance as a beautiful, blissful, benign and healthy feature of our lives," said District of Alaska U.S. Attorney John E. Kuhn, Jr. "Unfortunately, the terrible reality for too many teens can include relationships fraught with abuse. Families and adults must do more to help our teens foster safe and healthy relationships."
"The pandemic has made everything more challenging – for children and youth, advocates across the country have reported an uptick in online abuse as younger folks spend more time spent online," said OVW Principal Deputy Director Allison Randall. "The Teens and Tech Resource Series can help adults meaningfully engage with young people, empowering them to recognize abuse and unhealthy relationships, prevent future violence, and use technology safely. Teen Dating Violence Awareness and Prevention Month gives us the opportunity to put a spotlight on these projects, as well as OVW's year-round commitment to ending dating violence."
The District of Alaska's Missing and Murdered Indigenous Persons (MMIP) Working Group has also heard concerns about teen dating violence and prevention from tribal people and stakeholder provider agencies during listening and consultation sessions across many parts of Alaska. In the last year, the MMIP Working Group reached out and provided an opportunity for listening/consultation sessions to 170 of the 229 Alaska Federally Recognized Tribes as well as education and outreach presentations and forums to all of Alaska's Tribes. "Fostering healthy relationships in teens and across generations is so important," added Kuhn. "We must all work together using these tools to encourage and empower teens to develop healthy relationships and eliminate teen dating violence across Alaska."
If you or someone you know is experiencing domestic violence, intimate partner violence, sexual violence, or stalking, there are many services available to help, including:
Teen Dating Abuse Hotline, 1-866-331-9474, text 'LOVEIS' to 22522, or visit loveisrespect.org
The StrongHearts Native Helpline, which offers online chat on their website and a hotline – at 1-844-7NATIVE (or 1-844-762-8483) and provides culturally-appropriate services and advocacy to American Indian and Alaska Native survivors of domestic violence, intimate partner violence, and sexual violence.
Alaska Resources:
Alaska 2-1-1 or www.alaska211.org is a one-stop resource for finding help in your community. It's free, confidential and available in almost any language. Call Center hours are Mon – Fri 8:30am – 5:30pm.
Alaska Network on Domestic Violence & Sexual Assault (ANDVSA) provides a state-wide list of resources and contact information for domestic violence and sexual assault advocacy services including shelters. https://andvsa.org/find-help/member-programs/
Covenant House Alaska supports homeless or at-risk youth 907 272 1255 or www.covenanthouseak.org
Interior Alaska Center for Non-Violent Living www.iacnvl.org Confidential help available 24/7 at 907-452-2293 or toll-free at 1-800-478-7273 
The Alaska Native Justice Center (ANJC) promotes justice through culturally based advocacy, prevention and intervention services to restore dignity, respect and humanity to all Alaska Native people. https://anjc.org/
###
Background for Editors:
The National Network to End Domestic Violence (NNEDV) Safety Net Project developed the Teens and Tech Resource Series in partnership with eleven24, a teen violence prevention program dedicated to reducing the prevalence of relationship abuse and sexual violence through media literacy and identity affirmation.
The Office on Violence Against Women provides leadership in developing the nation's capacity to reduce violence through the implementation of the Violence Against Women Act and subsequent legislation. Created in 1995, OVW administers financial and technical assistance to communities across the country that are developing programs, policies and practices aimed at ending domestic violence, dating violence, sexual assault and stalking. In addition to overseeing federal grant programs, OVW undertakes initiatives in response to special needs identified by communities facing acute challenges. Learn more at www.justice.gov/ovw