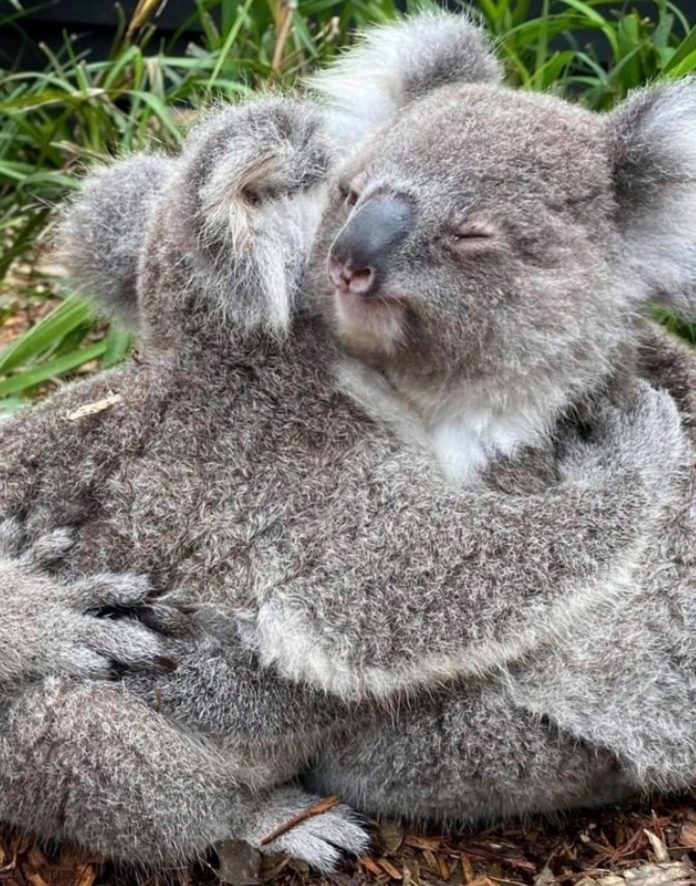 IT'S almost enough to make you fur-get your worries — two cuddly koalas sharing a heart-warming hug.
The matey marsupials showed how a conservation breeding project is helping get to grips with declining numbers in their native Australia.
A spokesman for the Australian Reptile Park in Somersby, New South Wales, said: " Our koalas here are all super important to our crucial conservation breeding program.
"Koalas are estimated to be extinct in the wild by 2050 so we at The Australian Reptile Park are doing what we can to help make sure that doesn't happen.
ROYAL GRUMBLE
Prince Harry blasts 'mothership of all harassment' suffered by him & Meghan
VACC ON TRACK
UK set to hit mammoth jab target as 285 people a MINUTE receive dose
MUCH ADO ABOUT MUFFIN
Cops called by woman who missed McDonald's drive-thru breakfast
'SQUARE ONE'
South African strain may make Covid jabs 50% less effective, Hancock says
TIKTOK HORROR
Girl, 10, chokes herself to death 'taking
part in shocking TikTok challenge'
TONGUE AND APPROVE
NHS urged to add 'Covid tongue' to symptoms list as 1 in 5 cases missed
"Including the first-ever wild Koala Sanctuary opening at Aussie Ark.
"We want to protect them and keep them safe every way we can, so future generations can see them too."