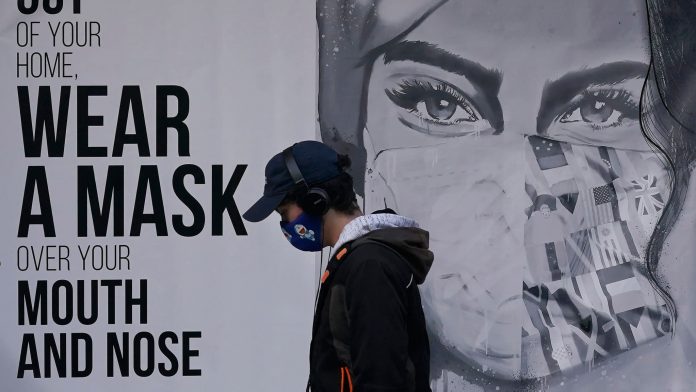 Greece announced tighter restrictions in three towns in western Attica following a jump in coronavirus cases even though the country is in the sixth week of a nationwide lockdown. The night-time curfew will begin at 6pm on Friday in Eleusis, Mandra and Aspropyrgos, three hours earlier than before.
Hospitalisations related to coronavirus have climbed to record levels in Arizona. The state's hospitals were treating 3,884 patients with positive or suspected cases of Covid-19, up from 3,809 the day before, data from the state health department showed on Thursday.
Pfizer said it has millions of doses of its Covid-19 vaccine sitting in warehouses awaiting delivery instructions, denying reports that the company is having production problems. The US drugmaker said on Thursday that no shipments have been held or delayed. Pfizer said it sent 2.9m doses across the country last week.
Poland will go into lockdown from December 28 to January 17 in a bid to regain control of the pandemic, the country's health minister said on Thursday. Under the new restrictions, hotels, shopping centres — with the exception of food stores and pharmacies — and ski slopes will close.
Another 885,000 Americans filed for first-time unemployment benefits last week, as fresh restrictions to fight the resurgence in coronavirus cases continue to strain the jobs market. Weekly jobless claims increased by 23,000, from 862,000 last week. Economists had expected claims to moderate to 800,000.
The Bank of England kept monetary policy unchanged on Thursday as it cited an "unusually uncertain" outlook for the UK economy. The BoE's Monetary Policy Committee decided to leave interest rates at 0.1 per cent and the target for its asset purchasing programme at £895bn by the end of 2021.
The UK government has placed parts of East and South East of England under the toughest coronavirus restrictions from Saturday while it has eased the rules for Bristol. Infection numbers in the South East region have increased 46 per cent, health secretary Matt Hancock said, while cases in the east have risen two-thirds from last week.
Government incentives for employers in England to take on apprentices have failed to offset a near 46 per cent decline in on-the-job training since the first lockdown. The chancellor's Plan for Jobs scheme led to 11,520 new apprenticeships since it launched in August, Department for Education figures showed.
Chancellor Rishi Sunak is planning to extend the UK's £68bn coronavirus emergency loan schemes to help support businesses struggling with the combination of further pandemic restrictions and a disruptive end to the Brexit transition, according to Whitehall sources.