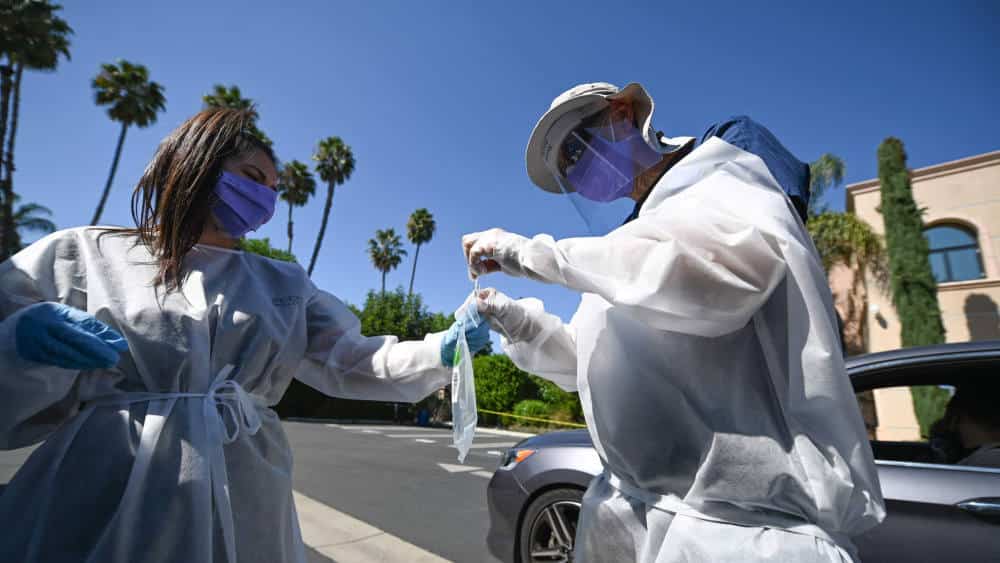 California reported back-to-back increases of more than 3,000 new coronavirus infections on Thursday, but notched its smallest monthly increase in cases since May. A further 3,062 people tested positive for Covid-19 over the past 24 hours, down from 3,200 yesterday.
North Carolina reported its biggest daily jump in coronavirus cases in two months on Thursday, less than a day after governor Roy Cooper announced the state would begin easing restrictions. A further 2,277 people tested positive over the past day.
Margaret Ferrier, SNP MP for Rutherglen and Hamilton West in Glasgow, Scotland, has apologised for travelling across the country after testing positive for coronavirus.
New York reported its biggest daily jump in coronavirus cases since May as the state's most populous city contends with several clusters of infections and a stark warning from top finance officials that nearly half of New York City's bars and restaurants could close permanently over the next six months.
France may tighten measures in six cities including Paris next week to curb the spread of infections by closing bars and imposing other restrictions, health minister Olivier Véran told a news conference.
Travellers arriving in England from Turkey will now have to self-isolate for 14 days, the British government announced. Visitors travelling from Poland, Bonaire, St Eustatius and Saba will also be expected to quarantine from 4am Saturday.
Florida reported an increase in coronavirus cases that hovered a little higher than the average of the past week, but had its smallest monthly increase in infections since May. Counties reported 2,628 new cases over the past 24 hours, up from 1,948 on Wednesday.
The number of people testing positive for coronavirus rose more than 60 per cent in the most recent weekly data from England's test and trace programme, but fewer than three out of four of their contacts were traced.
Greece saw a surge in cases in September led by steadily rising infections in Athens as residents returned from resort islands, where mask-wearing and social distancing rules were widely ignored.
Growth in the US factory sector eased in September, cooling off a month after advancing at its best pace in 21 months. The Institute for Supply Management's manufacturing PMI came in at 55.4, down from 56 in August.
The pace of US unemployment applications slowed last week as the labour market gradually rebounds from coronavirus shutdowns. There were 837,000 initial jobless claims on a seasonally adjusted basis, compared with 873,000 a week earlier.
The UK government has extended tighter measures to Liverpool and other areas in the north and will provide £7m funding to support local authorities seeking to contain the spread as cases rise fast.