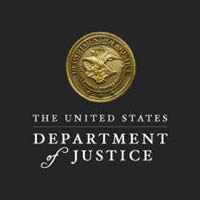 Ocala, Florida –United States Attorney Roger B. Handberg announces that Ronrico Lionel Farmer (33, Ocala) has pleaded guilty to possession of a firearm  by a convicted felon. Farmer faces a maximum penalty of 10 years in federal prison. A sentencing date has not yet been set. Farmer had been indicted on September 28, 2021.
According to court documents, on or about April 17, 2021, an Ocala police officer conducted a traffic stop of an automobile being driven by Farmer for a traffic infraction. Farmer gave the officer a false name to conceal his suspended license. A subsequent search of the automobile revealed a substance (fentanyl) on the driver's floorboard, which Farmer referred to as "children's candy." Also on the floorboard, the officer discovered a loaded 9mm handgun with an extended magazine. The FBI conducted a DNA analysis of the recovered firearm and determined that Farmer's DNA was on the weapon. As a multi-convicted felon, Farmer is prohibited from possessing firearms and ammunition under federal law.
This case was investigated by the Federal Bureau of Investigation and the City of Ocala Police Department. It is being prosecuted by Assistant United States Attorney Robert E. Bodnar, Jr.
This case is being prosecuted as part of the joint federal, state, and local Project Safe Neighborhoods (PSN) Program, the centerpiece of the Department of Justice's violent crime reduction efforts. PSN is an evidence-based program proven to be effective at reducing violent crime. Through PSN, a broad spectrum of stakeholders work together to identify the most pressing violent crime problems in the community and develop comprehensive solutions to address them. As part of this strategy, PSN focuses enforcement efforts on the most violent offenders and partners with locally based prevention and reentry programs for lasting reductions in crime.