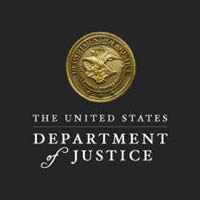 CHARLESTON, W.Va. – Fontaine Akeem Nelson, 26, of Charleston, pleaded guilty today to being a felon in possession of a firearm.
According to court documents and statements made in court, on April 8, 2022, law enforcement officers responded to a report of a motorist passed out behind the wheel of a vehicle near the West Virginia Capitol Complex. Officers encountered Nelson in the passenger seat of the vehicle along with a loaded .380-caliber model Walther PK380 pistol. Nelson admitted to possessing the firearm.
Federal law prohibits a person with a prior felony conviction from possessing a firearm or ammunition. Nelson was prohibited from possessing a firearm because of his prior felony convictions for possession with intent to distribute heroin on September 30, 2021, and attempted burglary and conspiracy to distribute marijuana on July 27, 2018, all in Kanawha County Circuit Court.
Nelson is scheduled to be sentenced on April 26, 2023, and faces a maximum penalty of 10 years in prison, three years of supervised release, and a $250,000 fine. United States Attorney Will Thompson made the announcement and commended the investigative work of the Charleston Police Department and the Bureau of Alcohol, Tobacco, Firearms and Explosives (ATF).
Chief United States District Judge Thomas E. Johnston presided over the hearing. Assistant United States Attorney Julie M. White is prosecuting the case.
A copy of this press release is located on the website of the U.S. Attorney's Office for the Southern District of West Virginia. Related court documents and information can be found on PACER by searching for Case No. 2:22-cr-153.
###