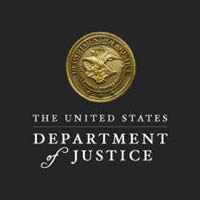 A Cedar Rapids woman who distributed methamphetamine and heroin was sentenced November 7, 2022, to two years in federal prison.
Breanna Lynn Luna, age 42, from Cedar Rapids, Iowa, received the prison term after a June 23, 2022 guilty plea to one count of possession with intent to distribute a controlled substance.
Evidence disclosed at sentencing showed that, between January 2020 and March 2020, Luna distributed methamphetamine and heroin in Cedar Rapids, Iowa.  On March 4, 2020, law enforcement officers stopped a vehicle in which Luna was a passenger.  During the stop, officers recovered methamphetamine from Luna's purse.  Luna was then arrested and transported to jail, where she was subject to a search.  During the search, deputies recovered methamphetamine from Luna's person.          
Luna was sentenced in Cedar Rapids by United States District Court Judge C.J. Williams.  Luna was sentenced to 24 months' imprisonment, and she must also serve a three‑year term of supervised release after the prison term.  There is no parole in the federal system.
Luna is being held in the United States Marshal's custody until she can be transported to a federal prison.
The case was prosecuted by Assistant United States Attorneys Emily Nydle and Dillan Edwards and was investigated as part of the Organized Crime Drug Enforcement Task Force (OCDETF) program of the United States Department of Justice through a cooperative effort of the Drug Enforcement Administration (DEA) Task Force consisting of the DEA; the Linn County Sheriff's Office; the Cedar Rapids Police Department; the Marion Police Department; and the Iowa Division of Narcotics Enforcement.
Court file information at https://ecf.iand.uscourts.gov/cgi-bin/login.pl. 
The case file number is 22-CR-00048.
Follow us on Twitter @USAO_NDIA.