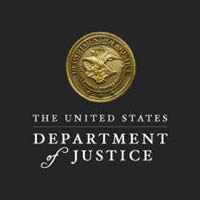 FAYETTEVILLE — A Cave Springs man and former general manager at several Northwest Arkansas car dealerships pleaded guilty yesterday to evading more than $263,000 in federal income taxes.  U.S. District Judge Timothy L. Brooks presided over the plea hearing, in Jonathan M. Wichman, 35, waived indictment and pleaded guilty to a criminal information charging him with tax evasion.
According to court documents and statements made in court, Wichman worked from 2014 through 2020, mainly as a general manager at car dealerships in Northwest Arkansas. In October 2018, Wichman accessed his employer's online payroll system and caused the dealership to not withhold any federal income taxes or employment taxes from his 2019 and 2020 wages. During these years, Wichman earned a total of $856,882 in wages, including $360,739 from the dealership where he altered his federal tax withholdings.
Wichman did not file his tax returns with the IRS for tax years 2019 and 2020. Also, he did not timely file his tax returns for tax years 2014 through 2018 despite receiving correspondence from the IRS asking why he had not filed his tax returns. In May 2018, the IRS filed substitutes for returns for Wichman for tax years 2014 and 2016 and assessed additional taxes, which he also did not pay.
Wichman told investigating agents that he knew he owed past due taxes to the IRS. Wichman said he prepared his taxes using commercial software, and each year, the program showed he owed a large amount of taxes. Wichman claimed he did not have the money to pay his taxes, so he did not file his tax returns.  However, the investigation revealed that Wichman did have money available to pay his taxes. From 2018 through 2021, Wichman made cash transactions at various casinos and banks totaling more than $1,079,000. In addition, from 2014 through 2022, Wichman spent more than $513,000 on luxury vehicles, a travel trailer, and a Florida vacation.
In total, Wichman did not pay $263,615 in income taxes to the IRS, and also admitted that he failed to pay income taxes to the state of Arkansas. Wichman agreed to pay restitution, including penalties and interest, to both the U.S. Treasury and Arkansas Department of Finance and Administration.
Wichman is scheduled to be sentenced at a later date and faces a maximum penalty of five years in prison. He also faces a period of supervised release, monetary penalties, and restitution. The U.S. District Judge will determine his sentence after considering the U.S. Sentencing Guidelines and other statutory factors.
U.S. Attorney David Clay Fowlkes of the Western District of Arkansas made the announcement.
The Internal Revenue Service-Criminal Investigation is investigating the case.
Assistant U.S. Attorney Steven Mohlhenrich is prosecuting the case for the United States.