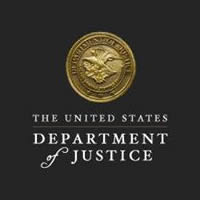 Acting United States Attorney Bob Murray announced today that EVAN AUBREY ARMSTRONG, age 40 of Casper, Wyoming, was sentenced on October 21, 2021 by Federal District Court Chief Judge Scott W. Skavdahl, to 86 months for conspiracy to distribute methamphetamine and 60 months for carrying a firearm during and in relation to a drug trafficking crime. The sentences will run consecutively followed by five years of supervised release. The court also ordered Armstrong to pay $250 in community restitution and a $200 special assessment.
During the surveillance at his residence and a traffic stop, law enforcement discovered Armstrong, a previously convicted felon, was in possession of $1,700 in cash, 17.4 grams of methamphetamine on his person and a backpack with materials consistent with redistribution of methamphetamine. In addition, there was a loaded Glock 22 .40 caliber handgun next to him in the vehicle. A search of his residence unveiled additional methamphetamine and firearms.
"All the evidence in this case points to an ongoing criminal enterprise that involved large amounts of methamphetamine and illegal firearms," said Acting United States Attorney Bob Murray. "The community of Casper should feel a little safer with one less violent criminal off the streets."
This crime was investigated by the Wyoming Division of Criminal Investigation and the Casper Police Department. The case was prosecuted by Special Assistant United States Attorney Michael A. Blonigen.