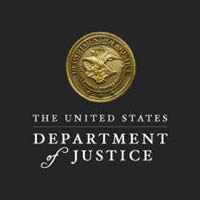 NORFOLK, Va. – A Norfolk man was sentenced today to 10 years in prison followed by 3 years of supervised release for possessing cocaine with the intent to distribute it and possessing a firearm with a fifty-round drum magazine in furtherance of drug trafficking.
According to court documents, on Aug. 10, 2021, Nakia Lamont Platt, 29, was found unconscious behind the wheel of a vehicle parked at a gas station pump. Norfolk Police Department officers responding to a call for service observed a bag of cocaine on Platt's lap. On the floorboard, near Platt's feet, they also found a loaded Glock semi-automatic pistol.
Platt was classified at sentencing as a career offender based on his prior convictions in state court for attempted robbery, possession of a firearm by a felon, and multiple drug felonies. 
Jessica D. Aber, U.S. Attorney for the Eastern District of Virginia; Ramin Fatehi, Norfolk Commonwealth's Attorney; and Jarod Forget, Special Agent in Charge for the Drug Enforcement Administration's Washington Division, made the announcement after sentencing by U.S. District Judge John A. Gibney.
Special Assistant U.S. Attorney Graham M. Stolle and Assistant U.S. Attorney Kevin M. Comstock prosecuted the case.
This case is part of Project Safe Neighborhoods (PSN), which is the centerpiece of the Department of Justice's violent crime reduction efforts. PSN is an evidence-based program proven to be effective at reducing violent crime. Through PSN, a broad spectrum of stakeholders work together to identify the most pressing violent crime problems in the community and develop comprehensive solutions to address them. As part of this strategy, PSN focuses enforcement efforts on the most violent offenders and partners with locally based prevention and reentry programs for lasting reductions in crime.
A copy of this press release is located on the website of the U.S. Attorney's Office for the Eastern District of Virginia. Related court documents and information are located on the website of the District Court for the Eastern District of Virginia or on PACER by searching for Case No. 2:21-cr-127.