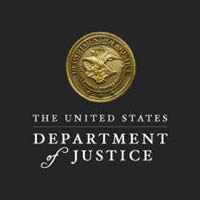 BOSTON – A California woman pleaded guilty yesterday in connection with travelling across the country to deliver fentanyl to an undercover officer.
Adelaida Yudit Garibay, 46, of Burbank, Calif., pleaded guilty to one count of possession with intent to distribute 400 grams or more of fentanyl. U.S. Senior District Court Judge Mark L. Wolf scheduled sentencing for Sept. 7, 2022. Garibay was charged on Sept. 30, 2021.
In September 2021, Garibay drove from California to Boston to deliver two kilograms of fentanyl to an individual who was an undercover officer. On Sept. 29, 2021, officers observed Garibay picking up fentanyl in Jamaica Plain and then get into a ride-sharing vehicle prior to her scheduled meeting with the undercover officer. During a subsequent traffic stop, two kilograms of fentanyl were found inside the vehicle in a bag at Garibay's feet.
The charge of possession with intent to distribute 400 grams or more of fentanyl provides for a sentence of at least 10 years and up to life in prison, at least five years and up to a lifetime supervised release and a fine of $10 million. Sentences are imposed by a federal district court judge based upon the U.S. Sentencing Guidelines and statutes which govern the determination of a sentence in a criminal case.
United States Attorney Rachael S. Rollins and Brian D. Boyle, Special Agent in Charge of the Drug Enforcement Administration, New England Field Division, made the announcement. Valuable assistance with the investigation was provided by the Boston Police Department. Assistant U.S. Attorney Samuel R. Feldman of Rollins' Narcotics & Money Laundering Unit is prosecuting the case.