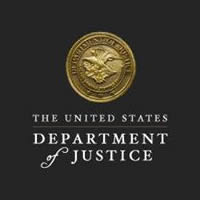 MINNEAPOLIS – A Brooklyn Park man has been sentenced to a year and a day in prison for his role in passing a stolen tax refund check. Acting U.S. Attorney Charles J. Kovats made the announcement after Senior U.S. District Judge Ann D. Montgomery sentenced the defendant.
According to court documents, Wesley David Richards, 46, admitted to participating in a fraud scheme that involved depositing counterfeit, stolen, or otherwise illegitimate checks into fraudulent bank accounts and then making cash withdrawals and debit card purchases. In April 2017, Richards arranged for a stolen federal tax refund check in the amount of $27,167.57 to be deposited into a fraudulent U.S. Bank account. After the check was deposited, Richards and others acquired cash from the fraudulent bank account.
On September 23, 2021, Richards pleaded guilty to one count of aiding and abetting passing a treasury check bearing a false endorsement or signature.
"This result demonstrates the commitment of the Treasury Inspector General for Tax Administration to investigate and bring to justice those that victimize the American taxpayer," said J. Russell George, the Treasury Inspector General for Tax Administration (TIGTA). The success of this investigation is the result of a collaborative effort between TIGTA and the dedicated staff at the United States Attorney's Office."
This case is the result of an investigation conducted by the Treasury Inspector General for Tax Administration (TIGTA).
Assistant U.S. Attorney Alexander D. Chiquoine prosecuted the case.