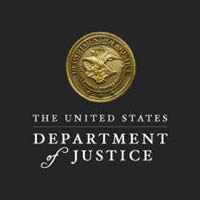 BOSTON – A Boston man was sentenced yesterday in federal court in Boston in connection with his illegal possession of ammunition.
Syrus Hampton, 32, was sentenced by U.S. District Court Judge Indira Talwani to 18 months in prison and 30 months of supervised release. The U.S. Attorney's Office had requested 42 months in prison. In May 2021, Hampton pleaded guilty to one count of being a felon in possession of ammunition.
In January 2019, during a routine traffic stop by local law enforcement for a car lights violation, Hampton sped away from police and jumped out of his still-running minivan – causing the vehicle to run over a police officer's foot and crash into two other cars, including one occupied by a pregnant woman and her children. Hampton was shortly apprehended and was found in possession of an Uzi-style machinegun firearm that had been made from a kit and bared no serial number (commonly known as a "ghost gun") loaded with an extended magazine containing 20 rounds of ammunition and a bullet in the chamber. Hampton was prohibited from possessing ammunition due to a prior felony conviction punishable by more than one year in prison.
United States Attorney Rachael S. Rollins; James M. Ferguson, Special Agent in Charge of the Bureau of Alcohol, Tobacco, Firearms and Explosives, Boston Field Division; and Boston Police Commissioner Michael Cox made the announcement today. Assistant U.S. Attorneys Elianna J. Nuzum and Adam W. Deitch of Rollins' Criminal Division prosecuted the case.
This case is part of Project Safe Neighborhoods (PSN), a program bringing together all levels of law enforcement and the communities they serve to reduce violent crime and gun violence, and to make our neighborhoods safer for everyone. On May 26, 2021, the Department launched a violent crime reduction strategy strengthening PSN based on these core principles: fostering trust and legitimacy in our communities, supporting community-based organizations that help prevent violence from occurring in the first place, setting focused and strategic enforcement priorities, and measuring the results.