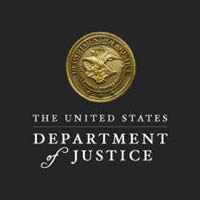 ALBUQUERQUE, N.M. – Alexander M.M. Uballez, United States Attorney for the District of New Mexico, announced today that Everett Paquin was sentenced to four years and nine months in prison. Paquin, 59, of Bosque Farms, New Mexico, and an enrolled member of the Pueblo of Isleta, pleaded guilty on Sept. 6 in federal court to assault with a dangerous weapon and being felon in possession of a firearm and ammunition.
On Dec. 21, 2020, Paquin assaulted his then-girlfriend, identified in court records as Jane Doe, at his home on the Pueblo of Isleta. Paquin admitted to pushing, slapping, punching and kicking the victim, as well threatening and injuring her with a utility knife. During the assault, Paquin would not allow the victim to leave and repeatedly threatened her and her family with harm and death. Jane Doe is also an enrolled member of the Pueblo of Isleta.
At the time of the assault, Paquin possessed a loaded shotgun in his home. As a convicted felon, Paquin could not legally possess a firearm or ammunition.
Upon his release from prison, Paquin will be subject to three years of supervised release. The terms of the agreement also require Paquin to complete inpatient and outpatient substance abuse programs, an anger management program and a domestic violence prevention program.
The Isleta Police Department investigated this case. Assistant United States Attorney Alexander F. Flores prosecuted the case.
# # #