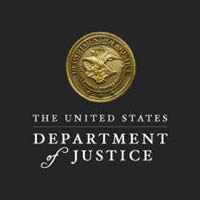 COVINGTON, Ky.— A Burlington, Ky., man, Daniel Julian Huegel, 25, was sentenced to 240 months in federal prison on Thursday, by U.S. District Judge David Bunning, after previously pleading guilty to distribution of fentanyl resulting in a death.
According to Huegel's plea agreement, in March 2020, an overdose victim was identified.  Law enforcement searched the victim's iPad and iPhone and discovered detailed correspondence with Huegel, establishing that Huegel had distributed fentanyl to the victim.  Video footage confirmed this distribution and Huegel also admitted to distributing the drugs to the victim.  In his guilty plea, Huegel admitted that the victim would not have died, but for the consumption of the substance he distributed to him.
Huegel pleaded guilty in December 2021.
Under federal law, Huegel must serve 85 percent of his prison sentence.  Upon his release from prison, he will be under the supervision of the U.S. Probation Office for three years.
Carlton S. Shier, IV, United States Attorney for the Eastern District of Kentucky, and J. Todd Scott, Special Agent in Charge, DEA, Louisville Field Office, jointly announced the sentence.
The investigation was conducted by DEA, the Northern Kentucky Drug Strike Force, and the Hamilton County Heroin Task Force. The United States was represented by Assistant U.S. Attorneys Kyle Winslow and Tony Bracke.
-END-