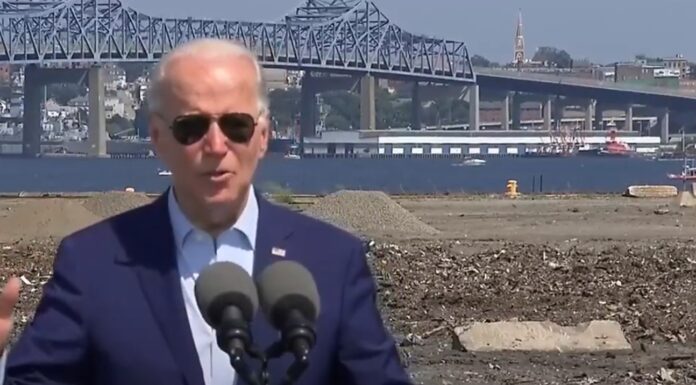 As President Biden was overseeing the US military operation taking out al-Qaeda's leader, Donald Trump was raking in Saudi cash at his club.
CNN reported :
The United States killed al Qaeda leader Ayman al-Zawahiri in a drone strike, according to multiple sources familiar with the matter.
Zawahiri, who just turned 71 years old, had remained a visible international symbol of the group, 11 years after the US killed Osama Bin Laden. At one point, he acted as bin Laden's personal physician.
Let's summarize how the current president and the former president each spent their weekend. Joe Biden was hard at work even after being forced to go back into quarantine for a rebound positive COVID test, and Biden still managed to do more work on a weekend than Trump ever did by overseeing the operation to take out the leader of al-Qaeda.
Donald Trump did exactly what he spent most of his presidency doing. Trump spent the weekend hanging out at his golf course after getting paid by the Saudis to allow a golf tournament to be hosted there.
It is a striking contrast between a dedicated president and a wanna-be authoritarian pretender. Donald Trump spent his weekend taking money from a government that is being sued by 9/11 families who claim that the Saudi regime knew about and supported al-Qaeda's activities in the United States.
Joe Biden is a patriot. Donald Trump is the exact opposite.
Mr. Easley is the managing editor. He is also a White House Press Pool and a Congressional correspondent for PoliticusUSA. Jason has a Bachelor's Degree in Political Science. His graduate work focused on public policy, with a specialization in social reform movements.
Awards and  Professional Memberships
Member of the Society of Professional Journalists and The American Political Science Association