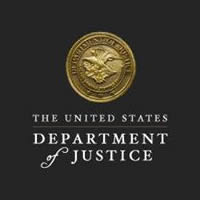 BIRMINGHAM, Ala. – A federal judge today sentenced an armed career criminal to 15 years in prison for illegal possession a firearm, announced U.S. Attorney Prim F. Escalona and Bureau of Alcohol, Tobacco, Firearms and Explosives Special Agent in Charge Mickey French.
U.S. District Court Judge Corey L. Maze sentenced Donald Conelious Voltz, 48, of Oneonta, for illegal possession of a firearm. Voltz pleaded guilty on July 29, 2021, to unlawfully possessing a Taurus 9mm pistol in January 2020 in St. Clair County.  Voltz is prohibited from having a firearm because of multiple prior felony convictions spanning 13 years, and the sentence pronounced today reflected his status as an Armed Career Criminal.
"Armed Career Criminals pose a threat to our communities, and we are grateful for the work of the Springville Police Department in apprehending this criminal.," U.S. Attorney Escalona said.  "Through Project Safe Neighborhoods, we will continue to work closely with our law enforcement partners to address violent crime in the Northern District of Alabama."
"The ATF proactively works with other law enforcement agencies to help identify individuals who repeatedly violate the law," SAC French said.  "We focus on arresting those individuals who relentlessly continue to disrupt our communities."
According to court records, on January 12, 2020, a Springville Police Officer stopped a silver Cadillac Deville, driven by Voltz, after observing that the tag on the car was registered to a different car.  The officer approached the car and asked Voltz if he had been drinking.  Voltz denied drinking and gave the officer a name that turned out to be false. Voltz was arrested for driving under the influence.
During a subsequent search of the Cadillac, officers found a Taurus 9mm pistol under the center armrest. The gun was loaded with 15 rounds of ammunition, and Voltz did not have a permit for the firearm.
The ATF investigated the case along with the Springville Police Department.  Assistant U.S. Attorneys Kristy Peoples and Melissa Atwood prosecuted the case.
This case is a part of Project Safe Neighborhoods (PSN), the centerpiece of the Department of Justice's violent crime reduction efforts.  PSN is an evidence-based program proven to be effective at reducing violent crime.  Through PSN, a broad spectrum of stakeholders work together to identify the most pressing violent crime problems in the community and develop comprehensive solutions to address them.  As part of this strategy, PSN focuses enforcement efforts on the most violent offenders and partners with locally based prevention and reentry programs for lasting reductions in crime.