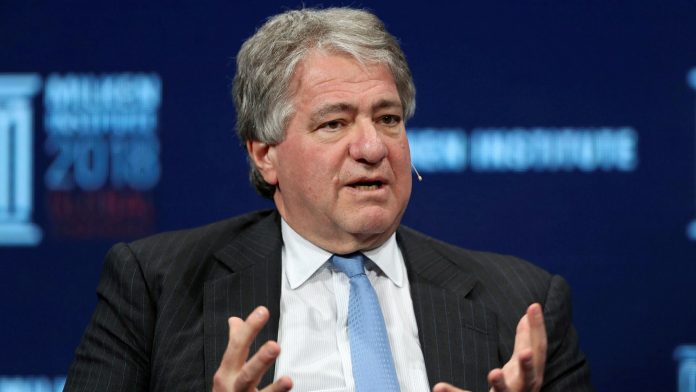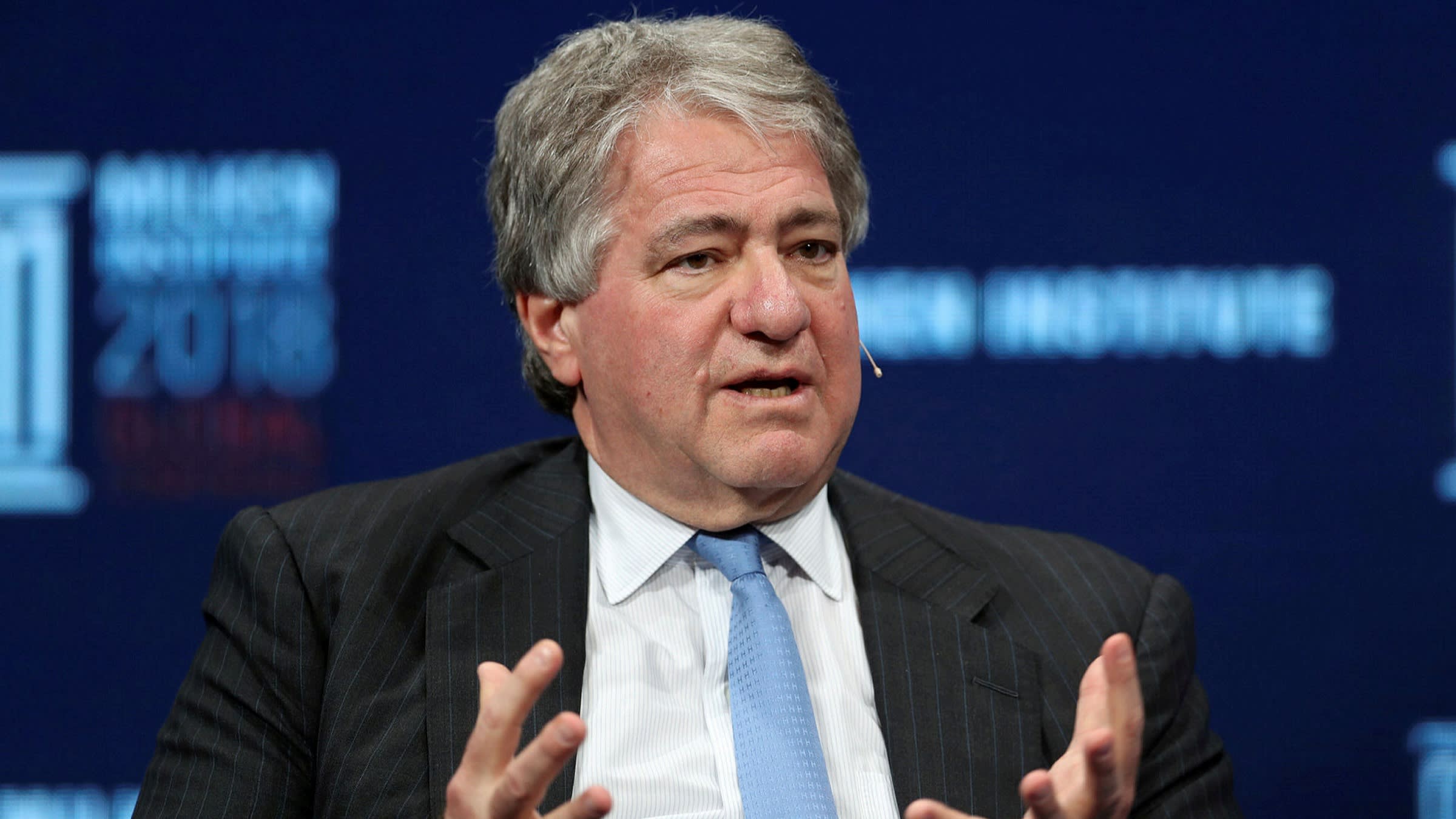 One of the biggest US public pension funds has frozen new investments with Apollo Global Management, as growing concerns about founder Leon Black's relationship with the late paedophile Jeffrey Epstein take a toll on the $414bn private equity group.
The Pennsylvania Public School Employees' Retirement System said it had a discussion with Apollo last week following reports that Epstein had received at least $50m in payments from Mr Black since 2008, when Epstein was convicted for soliciting sex from a minor.
"After that phone conversation, PSERS' Investment team informed Apollo that it will not consider any new investments at this time," PSERS told the Financial Times.
The Pennsylvania fund is among the biggest backers of private equity funds in the world and contributed $225m to the New York firm's latest buyout vehicle, according to the data provider PitchBook. A person close to Apollo said PSERS has less than $1bn invested with the private equity group.
The PSERS move, together with discussions between Apollo and investors in Texas, California and around the world, underscore how the reputational crisis surrounding Mr Black's relationship with Epstein is becoming a financial risk for his firm.
Apollo said in a statement it was "firmly committed to transparency". It added: "Leon has communicated directly with our investors on this issue and we remain in open dialogue."
The $414bn group on Tuesday hired an outside law firm to conduct an investigation into his links to Epstein — a move that Apollo said was urged by Mr Black "in light of continued attention" to the ties between the two men.
Mr Black has said the payments were for estate planning advice and family office philanthropy and investment services. He has not been accused of any inappropriate behaviour or wrongdoing.
Apollo has never itself done business with Epstein, a spokeswoman said.
The abrupt halt to investment from PSERS came as other backers of Apollo's private equity funds have begun asking questions about the relationship between Mr Black and Epstein, after Mr Black confirmed he had paid Epstein millions of dollars a year.
The Connecticut State Employees Retirement System, which put $125m into Apollo's most recent buyout fund, said that decision had been "made under the [state's] previous administration and we have no plans to commit further capital to their funds at this time". It did not give a reason for its stance.
Other investors that have contacted Apollo about the Black-Epstein relationship in recent days include Calpers, the $389bn California public pension scheme that is the largest in the US, and the $160bn Teacher Retirement System of Texas.
The Finnish pension fund Keva, which manages about €56bn and has committed $225m to Apollo's most recent private equity fund, said it, too, was in dialogue with the buyout group.
Markus Pauli, the fund's head of alternative investments, said Keva generally tried to influence buyout groups "in a positive way" but could sell its stake in funds "if the manager despite investors' feedback does not take necessary actions to fix the situation". He welcomed the outside inquiry.
Two UK local authority pension funds, the £7.6bn Essex Pension Fund and the £8.2bn South Yorkshire Pensions Authority, have also voiced concerns about Mr Black's payments to Epstein, which were first reported by The New York Times last week.
Many other large investors with Apollo have maintained a public silence on Mr Black's payments to Epstein. The California State Teachers' Retirement System (Calstrs), the Florida State Board of Administration and the New York State Common Retirement Fund all declined to comment
Epstein died in jail in August last year while awaiting trial on charges of sex trafficking, in what was ruled a suicide.
Additional reporting by Ortenca Aliaj, Miles Kruppa and Francesca Friday