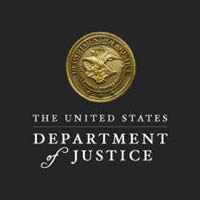 TUCSON, Ariz. – Isaiah Lorenzo Brinkley, 21, of Phoenix, Arizona, was sentenced today by U.S. District Judge Scott H. Rash to 75 months in prison, followed by five years of supervised release. Brinkley previously pleaded guilty to Conspiracy to Transport Illegal Aliens for Profit, Placing Life in Jeopardy, and Resulting in Death.
On January 26, 2020, Brinkley coordinated for G.J.H. to transport two undocumented noncitizens in exchange for payment. Late that evening, G.J.H. drove to an immigration checkpoint on State Route 85 near Why, Arizona. Border patrol Agents referred G.J.H. to secondary inspection. Instead of handing over the keys to the vehicle, G.J.H. fled from the immigration checkpoint and crashed the vehicle. G.J.H. and the two passengers, both Colombian citizens, were ejected from the vehicle. G.J.H. and one of the passengers died at the scene.
For several weeks after the fatal crash, Brinkley continued to coordinate and engage in alien smuggling for profit, often placing passengers in trunks of vehicles or instructing others to do so.
Homeland Security Investigations and Customs and Border Protection's U.S. Border Patrol conducted the investigation in this case. Assistant U.S. Attorney Rebecca S. Garvey, District of Arizona, Tucson, handled the prosecution.
CASE NUMBER:            CR-21-00470-TUC-SHR
RELEASE NUMBER:    2022-071_Brinkley
# # #
For more information on the U.S. Attorney's Office, District of Arizona, visit http://www.justice.gov/usao/az/
Follow the U.S. Attorney's Office, District of Arizona, on Twitter @USAO_AZ for the latest news.